What better way to beat the heat than by enjoying your swimming pool in your outdoor space? At Classic Leisure Lifestyles, we have all the accessories you need to help you enjoy your Penticton pool.
Pool Filters & Supplies
We have everything you need for your pool filtering needs. Unsure whether to go for a sand or cartridge filter? We can help you figure out what will work best for you. We also carry a wide range of pool replacement cartridge filters.
We carry all the supplies necessary to keep you afloat:
Accessories
Toys and games
Automation
Filters
Lighting
Ladders/steps
Pool cleaners (nets, poles, vacuum heads, brushes)
Independent vacuum cleaners
Robot cleaners
Solar blankets
Winter covers
Pool heaters
Pumps
Pump seals, gaskets and bearings
O-rings
Salt generators
Security
Safety equipment and signage
UV systems
Pool Chemicals
We also carry all the top brands available to address your water chemistry needs and leave you with clean, safe and clear swimming pool water:
Calypso
BioGuard
Natural Chemistry
Naturally Aqua
Sani Marc
If we don't have something in stock we can source what you need promptly through one of our various suppliers.

---
Hot Tubs & Spas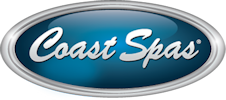 In the mood for some relaxation? Looking for a full body massage?
Come on down to our Penticton showroom to view our wide selection of hot tubs – from plug and play entry level spas (no power upgrade required) to deluxe models that will pamper your every need, we have you covered! From 2-person tubs to full-size swim spas we have all the sizes and shapes to find the right one for you.
A hot tub is more than just a way to unwind after work-it's a spot to entertain guests, an addition to your fitness regime or even a new form of therapy to ease aching muscles. At Classic Leisure Lifestyles, we carry a wide variety of innovative spas from Coast Spas, including relaxation spas, hydrotherapy spas, 110v plug-and-play patio spas and swim spas.
Whether you are looking for innovation, reliability or just a great massage, we have you covered. We carry several lines of hot tubs that encompass a wide range of features and budgets. From entry level Northwind Spas to WOW! With Coast Classic, Elite and Luxury series spas, come see our lineup to find the hot tub that is right for YOU! We also have an experienced service department to honour all of our manufacturer warranties.
Click on the links to browse the different models available – select a model and click Build Spa to choose from the wide variety of colour combinations and features available for your custom built hot tub – we will have you in hot water in no time!
Hot Tub Filters & Supplies
We carry all the supplies and accessories you need at our Penticton store, including a wide range of hot tub replacement cartridge filters for all brands of hot tubs.
Enhance your hot tub experience with:
Cover lifters
Safety Rails
Steps
Pillows and cushions
Aromatherapy fragrances
Hot Tub Chemicals
We carry premium speciality products to meet all your water chemistry needs, leaving you with safer and cleaner spa water from top brands like:
Calypso
SpaGuard
Spa Marvel
Sani Marc
If we don't have your item in stock, we can source it promptly through any of our wide range of suppliers.
Hot Tub Parts & Equipment
For all makes and models, we offer:
Pumps and motors
Circuit boards
Topsides
Valves
Wet ends
Impellers
PVC plumbing
Tubing
Ozonators
Jet replacements
Heaters
Spa packs
Pump seals
Bearings
O-rings
Replacement covers

---
Leisure Living

Make the most of your day off with everything you need to enjoy your leisure time outdoors, available at Classic Leisure Lifestyles. Get the party started with a new high-performance Wood fired Pellet Grill. With ease of use and simple controls it allows you to focus on what matters - the food and your friends. Grill - Smoke - Bake - Braise - Roast - Barbeque - This one unit does it all! Many different pellet flavours and blends to choose from and many accessories, sauces, spice blends and rubs. Set it, forget it, and get perfect results every time!
We also carry an array of billiard accessories - cues and cases, racks, darts and dart boards, chalk, billiard balls, table covers and more. Come by our Penticton showroom to see what we have in store!
Traeger Pellet Grills
No more messy charcoal. No more flare-ups. No more babysitting. No more propane. Not just a grill, a solution.
Traeger is the original smoker and pellet grill. Our 6-in-1 wood fired grill gives you the versatility you need. You can grill, bake, smoke, roast, braise, & BBQ with Traeger wood pellet grills.
Louisiana Pellet Grills
Louisiana Grills is the leader of the Pellet Grill Industry. Designed with quality and durability in mind, Louisiana Grills is the proud manufacturer of the Country Smokers Series, the LG Series, and the LG Ceramic Series. Own a world class BBQ in your own backyard.
Enjoy the taste of traditional slow cooking with wood with a Louisiana Grills Pellet Grill. Cook low and slow or crank up the heat to sear in flavour and juices for delicious meals every time.
Pit Boss Pellet Grills
Be the BOSS of your BBQ with Pit Boss Grills.
Offering the best value per sq. inch in the pellet grill industry, Pit Boss is the proud manufacturer of the Wood Pellet Series for superior grilling at an affordable cost. Pick up a Pit Boss and taste the natural wood fired flavor. Pit Boss grills are an all-in-one BBQ solution using 100% natural hardwood pellets to grill, smoke, bake, roast, sear and braise with ease.